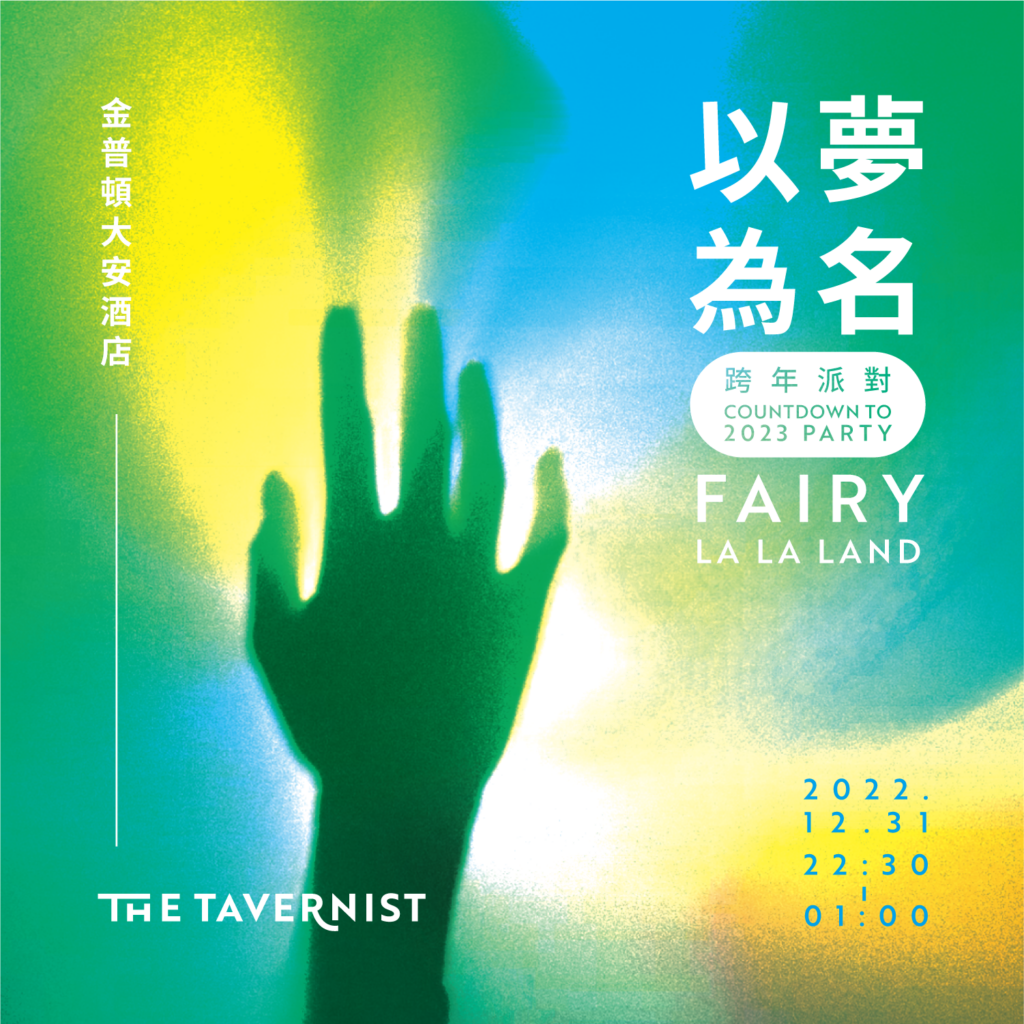 "Here's to the ones who dreams
Foolish as they may seem
Here's to the hearts that ache
Here's to the mess we make." – ≪LA LA LAND≫

Tik tok, tik tok… 2023 is almost here.
As a #daredreamer (or a daydreamer?), YOU ROCK.

We don't know about you, but with only couple days left in 2022, we can't wait to embrace new beginnings with you.

To toast a brand new beginning, let's shut down 2022 and recharge your batteries with drinks, friends and soul music.

Join The Tavernist's "FAIRY. LA LA LAND", we can't wait toasting this year being over… with you!
For more information and bookings : https://reurl.cc/85De4M